The Tensorfield team has spent the last two years testing and refining our precision thermal weeder, culminating in the design and build of our commercial alpha unit which will be launching soon, providing thermal weeding services for vegetable growers.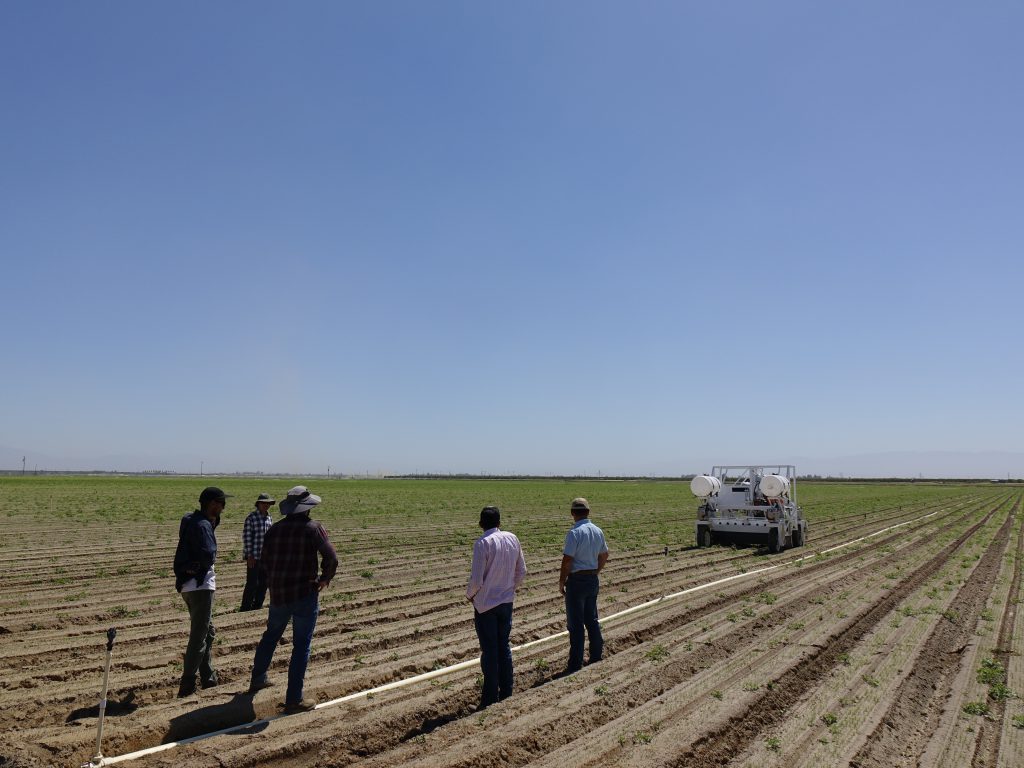 The thermal jetting payload is centrally located within the footprint of 4 individually steered and driven wheels, allowing efficient end-of-row turns and minimal soil disturbance.
Onboard propane burners continuously heat a recirculating food-safe thermal fluid which heats edible canola oil at the point of deposition via 8 integrated heat exchanges per 80-inch bed. The heated sprayer array deposits lethal micro-doses of canola oil onto weeds, leaving crops to flourish.